Letters from the Board
ICDAD Activity Grant Report: "Folding Cosmos"
May 28, 2021
ICDAD is thrilled to share the report from our most recent grantee, designer Miwako Kurashima, who applied for funding to complete the publication of an exhibition catalogue. 
A traveling exhibition, Folding Cosmos was set to open at the Noguchi Museum in Queens, New York, and the publication Folding Cosmos: Small Part of Infinity was meant to debut along with the installation there. The pandemic delayed the exhibition, but a grant from ICDAD helped bring the publication to print. Read more about the project in Miwako's grant report, found here: _folding cosmos.
Thank you to all our members for supporting grant funding with your membership dues, and stay tuned for future grant opportunities!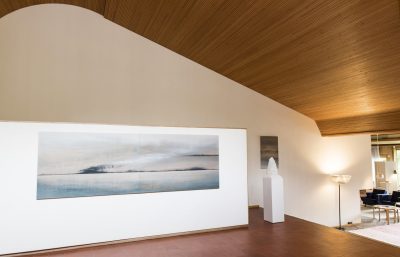 ---
Conference Archive
ICOM Kyoto 2019
June 20, 2019

REPORT KYOTO 2019
ICDAD Individual Sessions, 2–3 September, and Joint Sessions with ICFA and GLASS, 4 September 
ICDAD's 2019 annual meeting was entitled "The Future of Tradition in the Arts, East and West," focusing on Asian art-related themes. Three days of lively sessions took place to a packed audience. Speakers from 20 countries or territories presented on such topics as cross-cultural influences; Japonisme and Chinoiserie; Asian or Asian-influenced ceramics, lacquers, textiles, and furniture; and the presentation of Asian art in Western museums. A major art world discovery was premiered at ICDAD by Tetsuro Degawa, director of the Museum of Oriental Ceramics, Osaka. The Japanese public broadcaster NHK came to ICDAD to film his first ever public presentation of the discovery of a Song-dynasty black glazed teabowl with iridescent markings (yohen tenmoku)—only the fourth of its kind in the world. At the General Assembly, Secretary Maria José Tavares announced the 2020 annual meeting in Lisbon, Portugal and upcoming board elections.
---